This site is a clearinghouse of information on classes being run by our professional team of bridge teachers: Leslie Shafer and Charlie Williams. If you have any questions that you don't see addressed on this website, please let me know. The best years of my life started when I began to teach bridge full time, about 20 years ago, meeting all of you and making so many new friends. What a blessing it is to be able to love your job. Not only is bridge a wonderful sport, but we have found that for many students, it has enriched their own personal social contacts. Our mission statement is to spread the love of bridge to everyone. Thanks for your time. — Leslie
On this site, you will find a list of both current and upcoming classes in the Montgomery County (Maryland) area. You will also find my classroom policies, humor, the best internet bridge sites and so much more. I hope you enjoy what I have included here in the website for you.
Leslie Shafer Wins the

2016 BRIDGE TEACHER OF THE YEAR Award!!
July 19, 2016 at the American Bridge Teachers' Association in DC!
I was so pleased to have been chosen for this honor.  It has truly been one of the greatest privileges I have had in life, to teach others about the wonderful game of bridge.  A big THANK YOU to all of you who helped to make this happen.  Your encouragement of my efforts is so appreciated!
2016 DC Summer National information is now uploaded on this site

.
Check out all the Celebrity Speakers, the Bridge University, and FAQs (Frequently Asked Questions) listed here on the DC Summer National page.  Attending a NABC (North American Bridge Championship) only happens three times a year.  It only happens here in our area once every 10 years!!  THIS IS OUR TIME!!  Not only can you play every day (1 – 4 sessions a day is possible, but I don't suggest it), but there are multiple vendors selling their bridge related products (clothes, books, totes, jewelry and much more).  It's like an amusement park for bridge players!  So much fun, so little time.  Charlie and I will be attending almost every day.  At the end of our session, we'll seek you out to see if you want to join us at the restaurant to discuss the hands you just played.  (We play the same hands that you will, we just play them in a different section.)
AUGUST 2016 SEMESTER BRIDGE SCHEDULE NOW UP!
Registration for the spring semester is now open. NEW! You can now register online and pay with PayPal.

Click here for the Registration Page.
---
Student Play Time
Current students are invited to participate in our Student Duplicate Game! Every every Wednesday, 12:30 – 3:00 PM, at our UMC site.
United Methodist Church Activity Center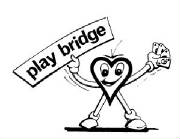 9908 So. Glen Road,
Potomac, MD.
This is a students only game and clients of Leslie, Charlie & Isabelle Thabault are allowed to participate. Directed by Charlie Williams. Cost: $10
Etiquette, Protocols and Rules of Bridge For All Levels of Students!
Ron Kral, a bridge teacher in Virginia, wrote a fabulous article on common rules of bridge that confuse most new players, as well as more experienced students, too. I have his permission to post his article on my website. Bridge Etiquette: An article by Ron Kral
Want Charlie and Leslie's advice about a hand you played recently at home with your friends?
Print out a hand record and fill it out completely (with filled in cards, auction, opening lead, etc.) and either send to us via email or bring the print out to one of our classes. We are very interested in your problem hands (and we all have them). Double click on the next line to print out your blank hand record form to record your problem hand!!
Click here to print your blank hand record!